Music Instruments Museum
St. Gilgen, Salzburg, Österreich
The instrument collection consists of around 6000 instruments from all over the world, some of which are played in performance at the museum.






Music instrumentes give wings to human feelings. They give noise to the senses and enable us to be aware of feelings which otherwise remain deeply concealed in the soul. Theses are the exlusive emotions for which we have no word to express to ourselves or others.
How different the music of the peoples from around the globe with its won special sound and message is!

The international Musical-Instrument Museum of St. Gilgen invites you to partake in a unique musical journey around the world.

You will experience foreign countries, landscapes, peoples and their music steeped in customs and cultures.
Here the instruments are not only to be seen, you can listen to them being played. You can experience all this in guided tours especially arranged for individual groups.

To make that an unforgettable experience we have arranged short recitals, improvisation circles and an intimate evening programme.
June 1 to September 30
Tuesday to Sunday 9 a.m. to 11 a.m. and 3 p.m. to 7 p.m.

October 1 till November 22 on request!

December 13 till January 6
Monday to Friday 9 a.m. to 11 a.m. and 3 p.m. to 5 p.m.,

December 24 & 31,
9 a.m to 11 a.m open!

January 7 to May 31
Monday to Thursday: 9 a.m. to 11 p.m. and 3 p.m. to 6 p.m.,
Friday: 9 a.m. to 11 a.m.,
Sunday: 3 p.m. to 6 p.m






Accessibility / arrival
Coming from Vienna:
Take the A1 motorway towards Linz/Salzburg - leave the motorway at the Mondsee exit (265) – follow the B road to St. Gilgen

Coming from Munich:
Take the A8/E52 motorway to Salzburg - bypass Salzburg A1 towards Vienna – take the exit (274) at Thalgau towards Hof bei Salzburg – at the roundabout take the 158 road to Hof, Fuschl and St. Gilgen

Coming from Vienna or Germany: by train to Salzburg (Hauptbahnhof)
In the square outside the station take bus number 150 to St. Gilgen (Busbahnhof)

Coming from Salzburg airport:
Take bus number 2 to the Salzburg train station (Hauptbahnhof) – from there take bus number 150 to St. Gilgen (Busbahnhof)

Parking
General price information
Adults € 4,00
Children € 2,50

Discounts (Memberships)
Salzkammergut Sommer-Card
RED. RATE WITH CARD
adults € 3,00
children € 2,00
Salzkammergut Winter-Card
RED. RATE WITH CARD
Adults € 3.00
Children € 2.00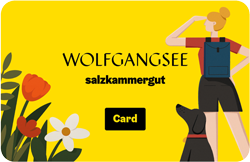 Wolfgangsee Card
Other special suitabilities
seniors, wheelchair-driver, families
Please get in touch for more information.
Contact
---
Music Instruments Museum
Aberseestraße 11
5340
St. Gilgen
Phone
+43 6227 8235
mobile
+43 676 3058148
E-Mail
con.takt@hoerart.at
Web
www.hoerart.at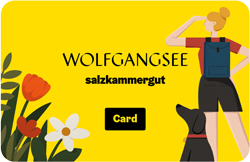 Wolfgangsee Card
http://www.hoerart.at

---
Contact person
Mr Askold zur Eck
---
---